In the last few weeks we decided to do something about our social traffic. Our biggest problem was that we couldn't convince enough people to share our articles once their read it. Ugh.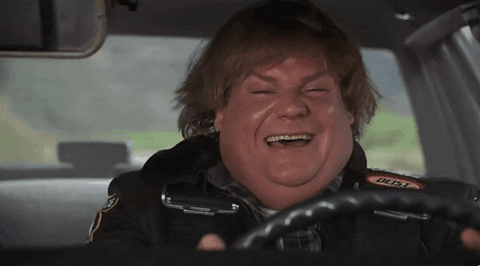 Once you successfully drove traffic to your article the next challenge is to convert those visitors into subscribers or at least entice them to spread the love by sharing it with their friends and followers.
In theory this process is quite simple, but in reality it is much harder than we could imagine. Optimizing this process is much more than just placing share buttons to your article. It is rather a never-ending story with continuous experimentations.
So how could we drive social traffic to our website? If we look at the big picture we can see two main methods:
In this guide I'm telling you some tips on how to optimize your website and content. In another post (which will be published soon) I will show you some tips on how to optimize your social media activity. If you don't want to miss it subscribe here:
In this blog post you will:
Understand the psychology behind sharing
Discover trends and the state of social media
Get actionable tips on how to drive social traffic to your content (without social media)
If you don't have time to read this post, here is a short checklist:

Or download this post here:
Why do people share?
It sounds very basic and not really a significant question, but trust me—it is. Before we jump into the tips and tactics we have to understand what motivates people (your readers) to share content online. If we understand what makes your readers tick, then we can adjust the social and content strategy accordingly.
A study conducted by The New York Times Customer Insight Group found that there are five key reasons people share something with others:
Entertainment: 49% said that sharing allows them to inform others they care about and change other's opinions.
Define ourselves: 68% of people share, because they want to show others who they are and what they care about.
Relationship: 78% share online because this is a way to stay in touch with other people.
Self-fulfillment: 69% of people share because it makes them feel more involved in the world.
Support a cause: 84% share because this is how they support causes and issues they care about.
CoSchedule created a great article, it contains five ways to incentivize your readers to share more. Check out this article.
What is social media traffic?
In web analytics, social traffic is considered to be traffic that comes from social media sites such as Facebook, Twitter, Reddit, etc. Each social media site adds its own referral data, so web analytics can identify the exact source of the traffic - mostly...
How people actually share?
People share through a combination of many different public and private social media platforms. Due to the countless content sharing options available, sharing has become more complex and less accurately traceable and it also makes your audience more fragmented. There are so many different ways to share, just look at this image below. Insane.
Among these social media platforms we can find public and private channels:
Public channels are for example: Facebook, Twitter, LinkedIn etc.
Private channels are email and instant messaging apps such as WhatsApp, Viber and Facebook Messenger.
People share articles by combining these methods. It is simply because people don't want to share everything publicly, so sometimes a private channel, like a WhatsApp message is a more appropriate way of sharing, because:
The article is relevant to one person or a small group of people
The article's content could be related to a personal issue or a topic people don't want to talk about publicly. Typical topics are for example personal finance and health.
How big is private sharing?
According to Buzzfeed, 38% more people share via WhatsApp than via Twitter. It means this way of sharing is significant. And I haven't talked about the open rates, which could be around 90%.
The problem is that sharing links (articles) through these private channels is not considered social traffic, when in fact that it what it is. Unfortunately, web analytics counts this traffic as direct traffic.
We know that traffic is considered as direct when your visitor types your website's address directly into the address bar and arrives on your page. Technically, traffic is direct when there is no referrer data. Unfortunately, referrer data is lost when a link is shared via these private channels.
This phenomenon is called dark social. This kind of traffic could account for a significant amount of your traffic, chances are high that your social traffic is bigger than it looks. You can learn more about dark social, just check out this infographic.
Can you imagine typing a long URL of an article into your browser's address bar? You would rather copy and paste it into an email or messaging app.
I'm sure you won't start typing this long URL. It is a typical example of dark social traffic. Chances are high that traffic considered to be direct and following a long article link (as seen above) was shared via a private channel, which does not transmit referrer data.
If this link was shared on public social media channels like Twitter or Facebook, then traffic following this link will be considered as social traffic from Twitter or Facebook.
As you can see, sharing has become much more complex in the last few years. This complexity means that web analytics cannot now track traffic as it once did in a more simple and less fragmented social media world.
The most important things you need to know about social sharing:
People share by combining different social channels including private and public channels.

Sharing via private channels does not transmit referrer data, so web analytics considers it to be direct traffic, although it is social traffic.

Your social traffic might be higher than it seems, because significant amounts of your traffic could be dark social traffic.
Homepage is losing influence
I'm sure you have noticed that traffic to your homepage is decreasing. I wouldn't say that the homepage is dead, I would rather say that its influence is decreasing. It is a normal phenomenon, because the way people consume and share content is changing. Just think about it:
Newsletters are linking to specific articles

RSS collectors collect links pointing to articles

On social media, people share many articles, not just URLs pointing to a homepage

People share article links with each other (via email, instant messaging apps etc.)
Linking just to a homepage would be insane. You would lose a lot of visitors because it is much harder for them to find that specific article they are looking for. It's not surprising that the traffic of your news site's homepage is decreasing.
If you look at the chart below, you will see the big picture in this trend. While homepage traffic is decreasing, traffic from social channels (including dark social) is increasing. Look at The Times's homepage traffic:
Source: Poynter.org
And see the other side of the story:
Source: The Atlantic
Source: The Atlantic
Source: The Atlantic
This image shows that pull media has been replaced by push media:
Soure: Qz.com


You should not be afraid of decreasing homepage traffic when social traffic from other sources is increasing. The problem starts when the lost homepage traffic is not replaced by social traffic (or other traffic such as traffic coming from newsletters).
Do not abandon your homepage, but rather try to make it more relevant and useful to your audience. You just have to know how your visitors behave on your website. Here is a great guide on how people behave and pay attention on a website.
Takeaway: the homepage is losing influence, so it is more important than ever to find alternative ways to drive traffic to your website. There are several ways to do this. In this post we are taking the first steps by optimizing your website to incentivize your readers to share more.
Help us spread the love!
15+ Super Easy Ways to Drive More Social Traffic to Your Content (Click to tweet)
How can you increase social traffic?
In the following part of the article I will show you some tips on how to increase social traffic by incentivizing your current readers to share more.
Analytics: Increasing the proportion of social traffic
(It's just a cheap trick)
First, we should start with web analytics. We can do a short check of how large your hidden social traffic is, the so called "dark social" traffic. This trick in Google Analytics gives an estimate of your dark social traffic.
In case we are not increasing social traffic, but rather increasing its portion by separating real direct traffic from dark social traffic. I'm showing you how:
Log in to Google Analytics and Click on the 'Reporting' menu above.
After that, click on the '+Add Segment':
Click on the '+ New Segment'
Under the Advanced menu (on the left side), choose 'Conditions'
We are adding two conditions to this segment. Fill out the forms by following the image below.
The first filter will include sessions where the visitor's source was considered to be direct.
In the second filter we're excluding sessions where the visitor's destination page was your homepage as the landing page.
We're done! Just hit 'Save'.
Encourage your readers to share your content: tips and tricks
There are two things you can do to encourage your readers to share your content. Firstly, you have to fill up your website with engaging content. Without great content it is not possible to increase social shares. So here are the steps:
Make sure that your content is engaging

Offer better experiences to your readers
When people actually read content on a website, they do so because it meets with two important requirements:
Clear navigation: helps readers to get to content that is relevant to their interests

Good page layout: helps readers to find the information as fast as possible on a page (breaking up text, subheads, bullet points etc.)
Crafting the perfect article for maximizing engagement
Headline
Your title has to be catchy, trigger emotions, resonate with your target audience and should contain your focus keyword you want to rank for. It is shocking that 80% of people will see your headline, but only 20% of them will read your article.
I suggest you use a clickbait headline (focusing on triggering emotions, but make sure you deliver what you promised in the title) first and later change it to your search engine optimized headline, which is loved by Google. In the short term, you can reap the benefits of social media and still keep the long-term benefits delivered by Google.
Here is the process you should follow:
Craft 15-20 headline variations that probably make people click.

Use Coschedule's Headline Analyzer to find out the emotional score of the headlines.

Choose the best performing (3-4) headlines and promote your content on social media with these headline variations.

After a few hours, you will see the engagement of each headlines, so choose the best performing one.

Update your headline on your website.

Continue promoting your content with the new headline on social media.
I got 63! Not that bad...
Moz and Buzzsumo carried out an incredibly thorough study. They analyzed an insane amount of articles and you can download the study here. It is amazing! Here is what they found.
What type of content gets the most shares?
The study found that the following articles get higher shares and significantly more backlinks than any other type of content form:
Opinion forming, authoritative content

Well researched and evidenced content
Why are these articles so popular?
Opinion forming, authoritative articles are more focused on the author, reflecting on a currently trending topic. By adding their viewpoint they might be more divisive, which can increase engagement.
Research backed content. These are longer types of articles containing research backed opinions and conclusions. They come up with new findings and reveal hidden correlations. This is the kind of data where after reading it the only thing you can say, "it' awesome, I need to show it to someone."
As you can see, concentrating on creating these kinds of articles can lead to significantly higher shares and more referral links to your articles. More shares and more links mean more traffic to your article.
What form of content gets the most shares?

We know what type of content generates more shares and links, but what type of articles are performing better? According to the study, list posts and videos get the most shares.
Source: Moz.com
Obviously, creating a video or a list post does not guarantee an immediate spike in social shares. Your posts have to trigger emotions. These posts have to be surprising, unexpected and entertaining for your readers/viewers. If you want to learn more about how to create articles which have a higher chance of going viral, just click here for the free guide.
How long are the most popular articles?
The majority (85%) of published articles are less than 1000 words long. The study found that articles over 1000 words receive more shares than shorter ones.
Source: Moz.com
Here is a visual summary of this part:
So, now we know what type and what form of content is likely to get the most shares. What should we do next?
Better user experience = more engaged audience
In order to create a better experience for your readers you should know how they behave on your website. Your reader's attention is very limited (just 8 seconds in fact). It is a very precious thing.
You have to make sure that your website's layout is tailored to your visitor's browsing and reading habits. If your readers can easily find what they are looking for, and their attention is led by great design, then you will keep them more engaged.
But where do they spend this limited attention?
A website's left side gets the most attention, it is what your readers see first. It's not just what they see first, it's also where they spend 69% of their viewing time. The left side gets twice as much attention as the right side.
Your visitors scan your website by following a natural pattern. In this pattern you can identify focus points and how these are connected. What is this pattern?
It is called F-shape. It means that your visitors first read horizontally, then move down a bit and continue horizontal reading. After that they vertically scan the article's left side. See the example below.
Source: NN Group
This F pattern shows that the attention of readers decreases when it comes to scrolling. Attention is at the highest on the top part (above the fold) of the article, but decreases significantly as the reader scrolls down (below the fold).
However, studies have revealed that a reader's attention increases again at the very bottom of the web page, so this is another chance to grab their attention. Not exploiting this increased attention would be a mistake.
Summary of your readers' behavior:
Left side gets more attention (69% of the viewing time).

Left side is seen first.

Left side of the website gets twice as much attention as the right.

Visitors won't read your content word-by-word.

The first few paragraphs are the most valuable; this is where your readers pay the most attention.

Users scan your content rather than read it, help them by breaking up long texts.

Reader's attention increases at the bottom of the web page.
If you want to know more about your readers' behavior just check out this guide.
Capitalize on your reader

'

s attention in order to increase shares

I assume you have already placed social buttons somewhere in your articles. Without them it would be more challenging to increase social sharing. But this is not where the story of social buttons ends; we have still so many things to do with them in terms of:
Positioning

Design

Social proof

Quantity
Positioning
By changing the position of social buttons you can influence social shares. Obviously there is no one best way, since every blog and news site is different, it means rather that you should experiment with the positioning of social buttons.
Here is Brian Dean's blog. He placed social buttons to the left side. When you scroll down the widget follows you.
Here is Adam Connell's blog. He placed social buttons to the bottom of the his posts.
Design
It is pretty easy to add social share buttons to your website, but only half of the largest 10,000 websites have at least one social link or plugin installed. According to BrightEdge's research more visible sharing buttons will increase the number of social shares. Your social buttons have to be visible. Look at Adam's example above.
Social proof
What others do has a huge impact on our decisions. Others can push or pull you to do or not do certain things. This is called social proof.
"Social proof, also known as informational social influence, is a psychological phenomenon where people assume the actions of others reflect correct behavior for a given situation."
But how is it possible to capitalize on social proof on your website?
Our goal is to increase social traffic to your articles. In order to do that with social proof you should show your readers how many other people have already shared a given article.
Displaying a share counter works best for websites with higher traffic numbers - because the higher traffic means that the number of shares will probably be higher too.
Unfortunately, this tactic could also backfire. If your website doesn't have such large volumes of traffic it is probable that the number of sharers will be smaller too. A good tip is to turn off the social counter and after a certain amount of shares - turn it on again.
Quantity
What is the optimal number of social buttons? Is more better?
Placing as many social buttons as you can is not a good solution. A study conducted by Search Engine Journal found that too many share buttons make your reader's decision-making harder. Too many social buttons can actually make your website less social.
Check out web analytics to see where your readers are coming from. Focus in on the social channels and determine your 3-4 biggest social traffic sources and place these social buttons. Here is how you can do it:
Go to the acquisition menu in Google Analytics and under the 'All traffic' section select 'Source/Medium'.
In the table you will see a list of your most relevant sources.
In case you have high direct traffic and a significant part of it is dark social traffic, then I recommend that you place sharing buttons which actually make it easier for your readers to share content through these dark channels. It not only makes your user's life easier and makes sharing less hassle, it also makes sharing more traceable (you can see how many readers shared an article by clicking on the share on WhatsApp or via an Email button).
Pro tip: Experiment with WhatsApp share button, since 38% more people share via WhatsApp than via Twitter and the open rate could reach 90%.
You can find some beautiful social buttons here for WordPress sites.
Note: these tips don't guarantee better results. You should road test them for yourself, results could be worse and could be better. You really need to figure out which trick works best for your website and your audience.
Alternative ways to share articles
Make it easy to share
The 'click to tweet' plugin makes it really easy for your readers to share your article. By using this plugin you can embed real tweets which could be shared with just one click. Your readers don't even have to write anything. Here are some plugins:
Click here to see the example.
Encourage sharing when visitors copy text
This simple plugin lets your visitors share a piece of text, when they highlight it. After highlighting, a small widget appears containing different sharing methods. Check out the example below.
Force them to share
Locking your content partly or completely can be a great way to increase sharing. It means that your readers can't see your content until they share it on social media. I suggest you only partly lock your article. Try to hook your readers first and place the rest of the article behind the social locker. I would definitely try one of these tools:
Here is how it works:
Use polls and quizzes
Using polls or quizzes is a great way to offer different interaction opportunities to your readers, and so another chance to engage with them.
After voting or finishing the quiz, your readers can easily share their results with their friends on social media. That not only shares the quiz but the whole article too, and so gives yet another boost to your social traffic.
I'm a big fan of Apester, it's a free tool to create polls, quizzes and embed them into your articles.
Ask for sharing
Adding a call to action (CTA) to the bottom of your article could increase the chances that your readers will share your article, because:
You directly ask them to share (or perform a certain action)

Their attention is higher at the bottom of the page (compared to the middle of the article)
Conclusion
You saw more than 15 tips on driving more traffic from social to your website without doing anything on social media. I recommend you to create an experimentation calendar so you can schedule tests for each week or month. Run your own tests and see which methods deliver the best results. Over to you.

Have you tried one of these methods? Did it work?


Topics: Social